Welcome back!
This post is going to be a bit different than all the others. Instead of revealing a new game feature, I want to describe an idea I have and see what you all think about it. If enough people are on board with it, I'll implement it. Otherwise, if people come up with insurmountable reasons about why this is a bad idea, I'll gladly revise it.
This post is much shorter than usual, so I'll make it up to you by first showing off a few of the new creature sprites… and a new creature.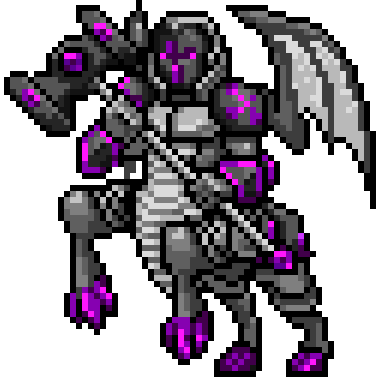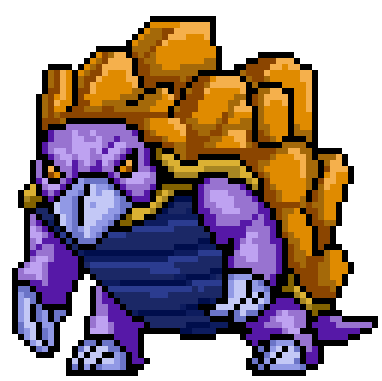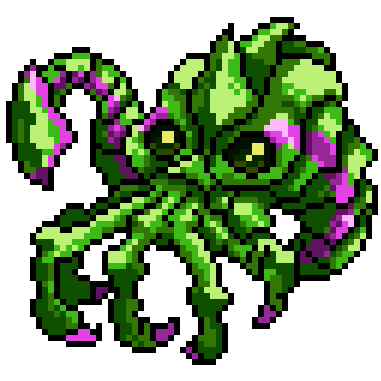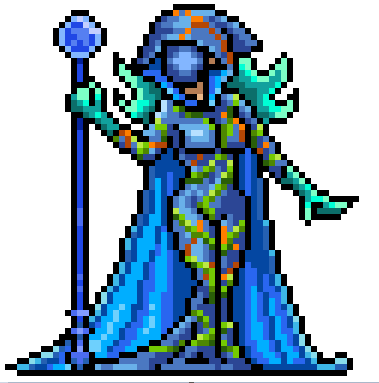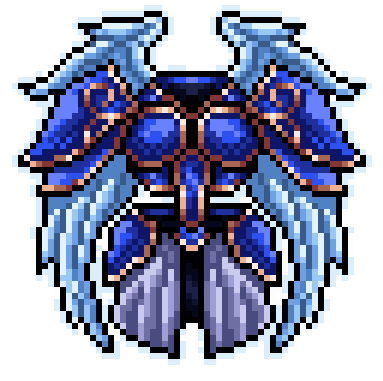 ---
Creature Diversity in Realms
Here's the idea:
Each different type of realm (Azure Dream, The Swamplands, etc.) can spawn enemies that come from a pool of 10 different creature races.

For example, you might only be able to find Angels in Azure Dream, while you can only find Aspects in The Swamplands.
There would be some overlap, and certain races might appear in multiple realms. On average, each race would appear in two different realms.

Players can view a list of races that can spawn in each realm at the Teleportation Shrine. That way, if you decide that you want to fight (and later, summon) a Ravenous Ghoul, you could easily see that they're found in Path of the Damned.
As you increase your Realm Instability, creatures will start to appear from other realms, even if they don't belong in that realm by default. For example, you might see an Angel in the Refuge of the Magi thanks to Realm Instability. The higher your Realm Instability, the more creatures will appear from other realms.

Realm Instability also increases the chance for enemies to spawn with creatures that belong to the same race. Creatures are designed to be straightforwardly synergistic with creatures from their own race, so this would naturally increase the difficulty of battles as your instability increases – which is the whole point of instability to begin with.
Why make this change?
The number of creatures in this game is insane – we're launching with over 1000, and I'll be adding even more post-launch. I think that's too many creatures to randomly throw at the player without organizing them in some way. This change would allow players to decide which creatures they want to fight, so it would be easier to summon the creatures you want, increase your knowledge with them, etc.
This change will also make realms feel more diverse when it matters. In the early part of the game, it's nice to see that each realm offers different creatures for you to collect, and will make each battle feel fresh. Later in the game, when you increase your realm instability, battles will continue to feel fresh in a different sort of way.
So, what are your thoughts?
---
Please note that nothing mentioned in this blog post is finalized. I reserve the right to change or remove anything mentioned in this post at any time. If you're reading this post after the game has already launched, your best bet is to forget everything you just read because very few of the things I write about will remain untouched in the final product.